Respect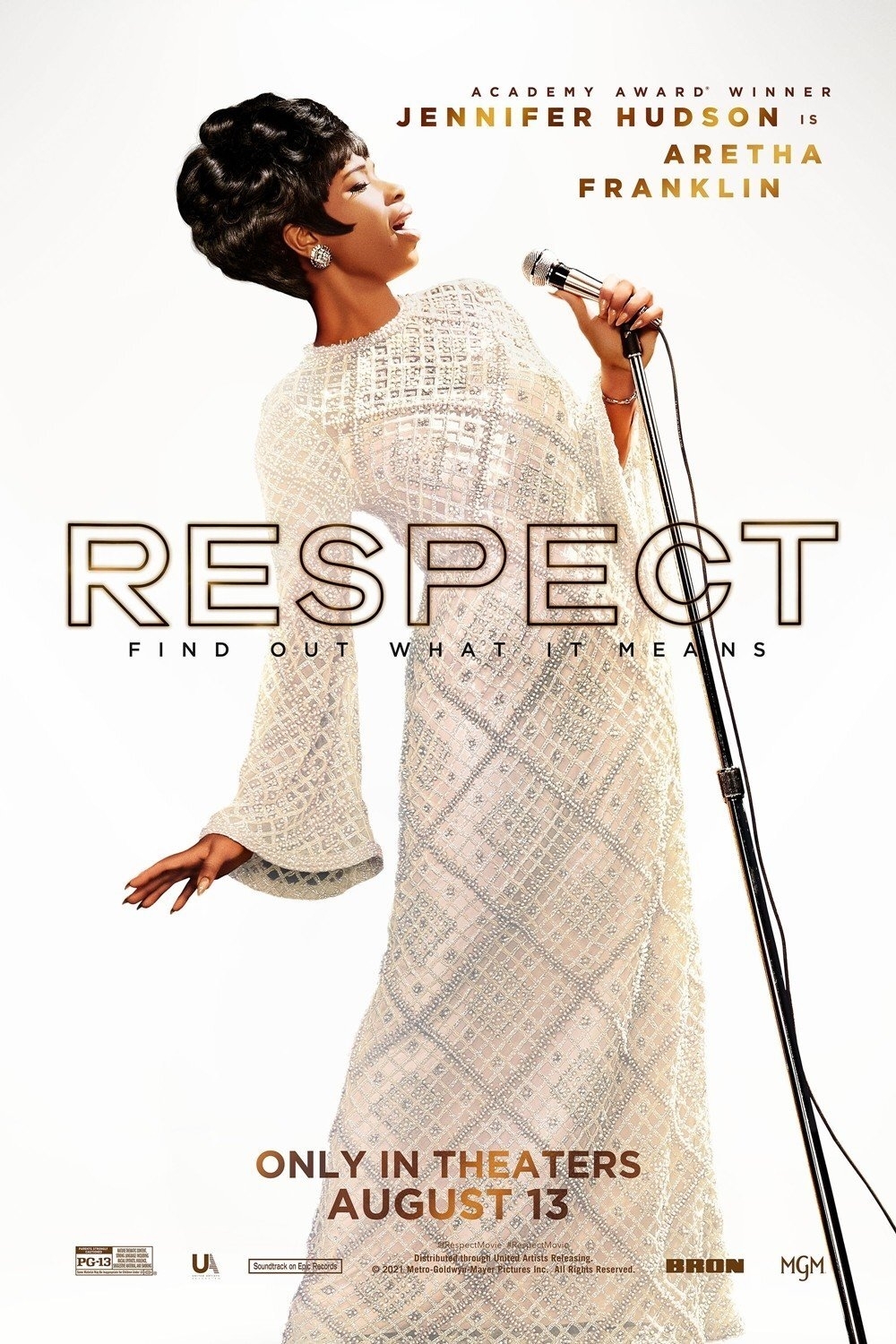 Respect
Synopsis
Following the rise of Aretha Franklin's career from a child singing in her father's church's choir to her international superstardom, RESPECT is the remarkable true story of the music icon's journey to find her voice.
Details
Drama, Musical
2h. 25min.
Opened Friday, September 17th

Director
Liesl Tommy
Cast
Jennifer Hudson, Forest Whitaker, Marlon Wayans, Audra McDonald, Mary J. Blige
Advisory
Rated PG-13 for mature thematic content, strong language including racial epithets, violence, suggestive material, and smoking.
Showtimes
Filter:
2D
3D
IMAX
IMAX 3D
35mm
70mm
HFR
Virtual