Coda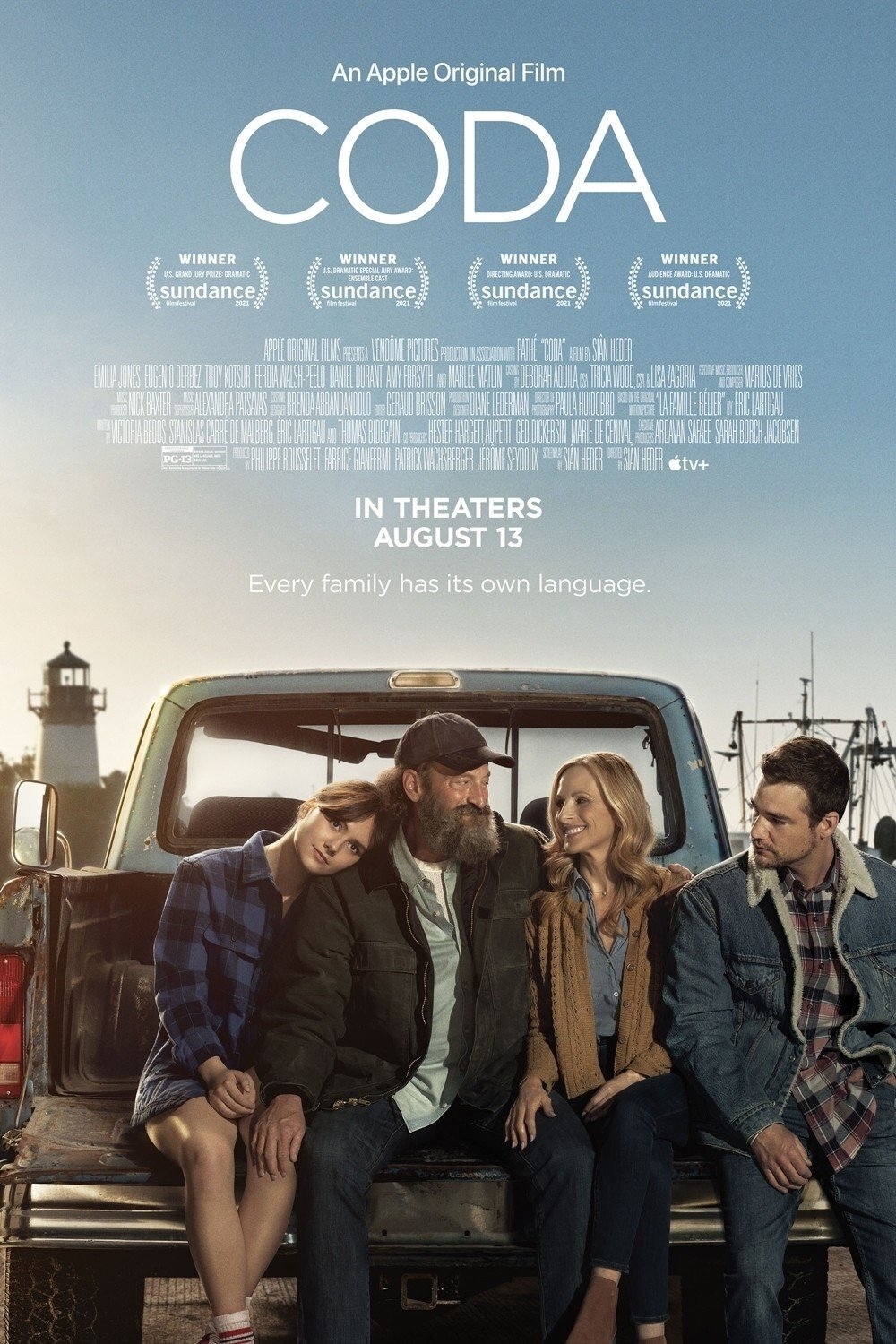 Coda
Synopsis
CODA follows 17-year-old Ruby, the only hearing child in a deaf family, as she finds herself torn between pursuing her love of music and her family's reliance on her as their interpreter and connection to the hearing world.
Details
Drama
1h. 51min.
Opened Friday, August 27th

Director
Sian Heder
Cast
Emilia Jones, Ferdia Walsh-Peelo, Marlee Matlin, Eugenio Derbez, Amy Forsyth
Advisory
Rated PG-13 for strong sexual content and language, and drug use.
Showtimes
Filter:
2D
3D
IMAX
IMAX 3D
35mm
70mm
HFR
Virtual