The Sparks Brothers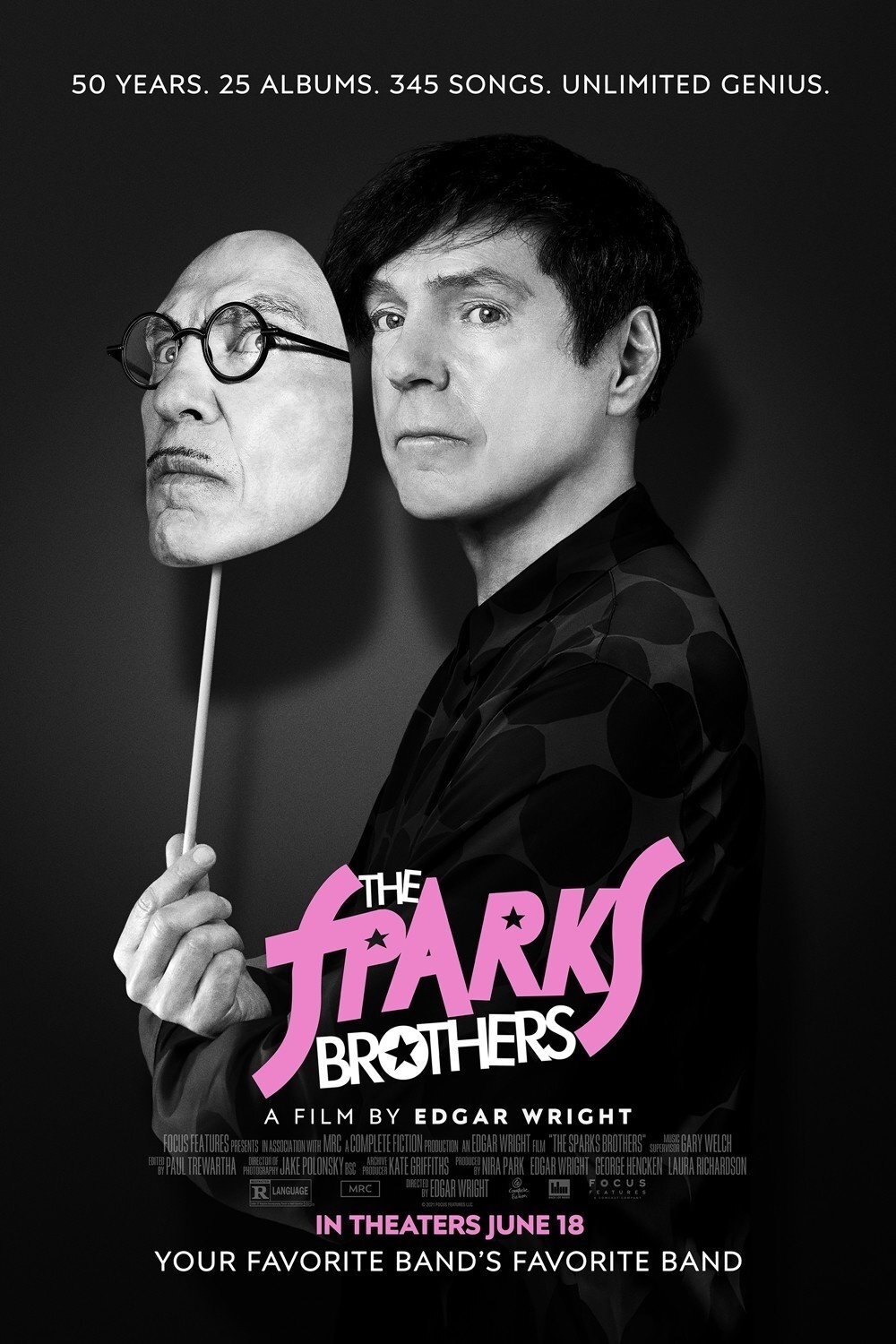 The Sparks Brothers
Synopsis
Edgar Wright's debut documentary THE SPARKS BROTHERS, takes audiences on a musical odyssey through five weird and wonderful decades with brothers/bandmates Ron and Russell Mael celebrating the inspiring legacy of Sparks: your favorite band's favorite band.
Details
Documentary
2h. 15min.
Opens Friday, August 13th

Director
Edgar Wright
Cast
Ron Mael, Russell Mael
Advisory
Rated R for language.
Showtimes
Filter:
2D
3D
IMAX
IMAX 3D
35mm
70mm
HFR
Virtual