Mrs. Harris Goes to Paris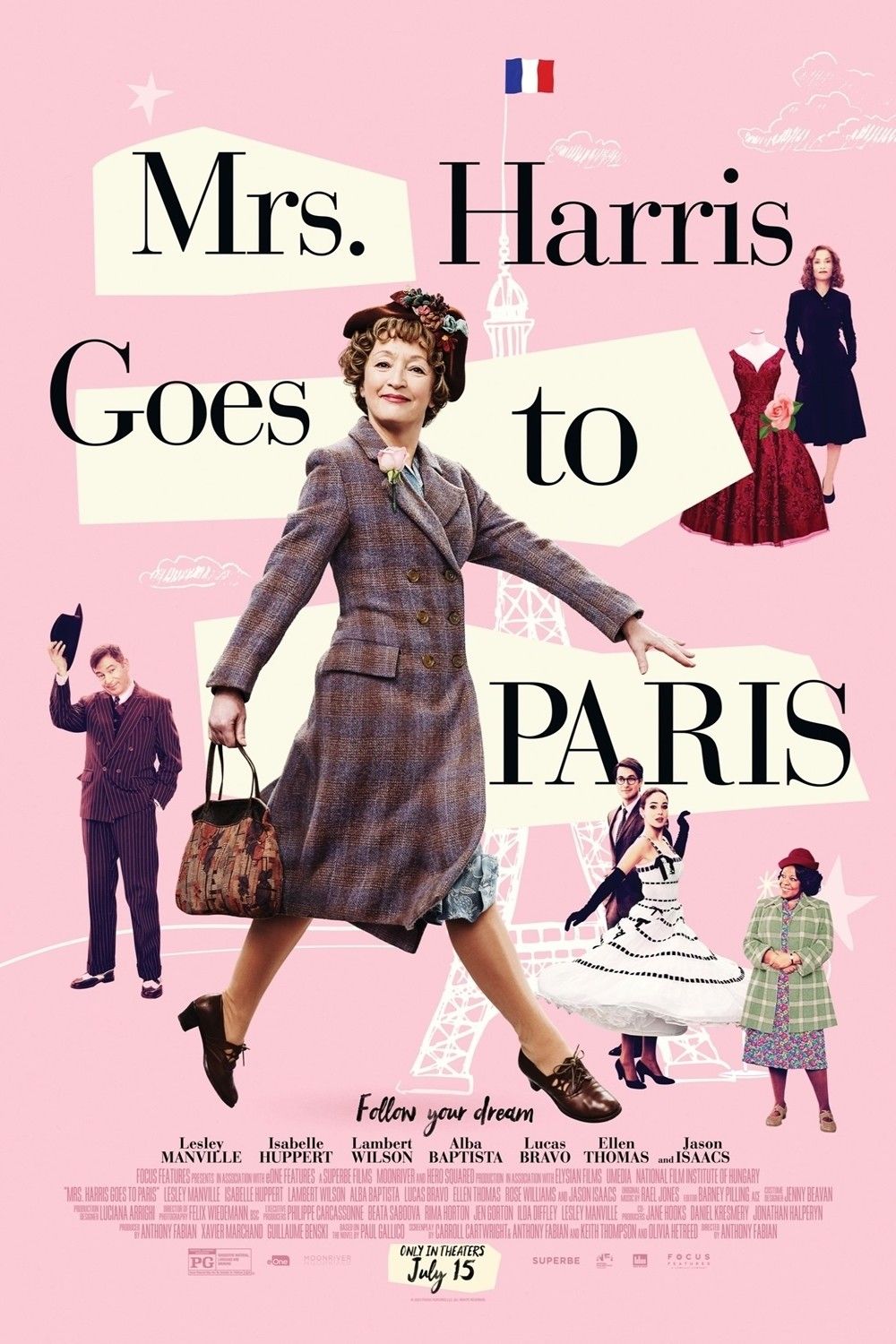 Mrs. Harris Goes to Paris
Synopsis
In partnership with the House of Dior, Mrs. Harris Goes To Paris tells the story of a widowed cleaning lady in 1950s London who falls madly in love with a couture Dior dress. She works, starves and gambles to raise the funds, then embarks on a life-changing adventure in Paris.
Details
Drama
1h. 55min.
Opened Friday, July 29th

Director
Anthony Fabian
Cast
Jason Isaacs, Rose Williams, Lesley Manville, Isabelle Huppert, Alba Baptista
Advisory
Rated PG for suggestive material, language and smoking.
Showtimes
Filter:
2D
3D
IMAX
IMAX 3D
35mm
70mm
HFR
Virtual