Parallel Mothers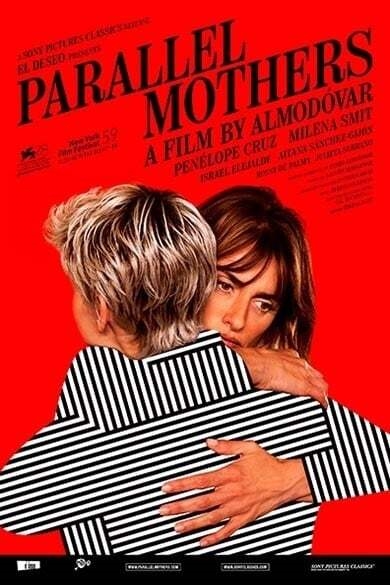 Parallel Mothers
Synopsis
Two women coincide in a hospital room where they are going to give birth. Both are single and became pregnant by accident. Janis, middle-aged, doesn't regret it and she is exultant. The other, Ana, an adolescent, is scared, repentant and traumatized.
Details
Drama
2h. 00min.
Opens Friday, January 28th

Director
Pedro Almodóvar
Cast
Penélope Cruz, Rossy de Palma, Aitana Sánchez-Gijón, Daniela Santiago, Milena Smit
Advisory
Rated R for some sexuality.
Showtimes
Filter:
2D
3D
IMAX
IMAX 3D
35mm
70mm
HFR
Virtual