Three Thousand Years of Longing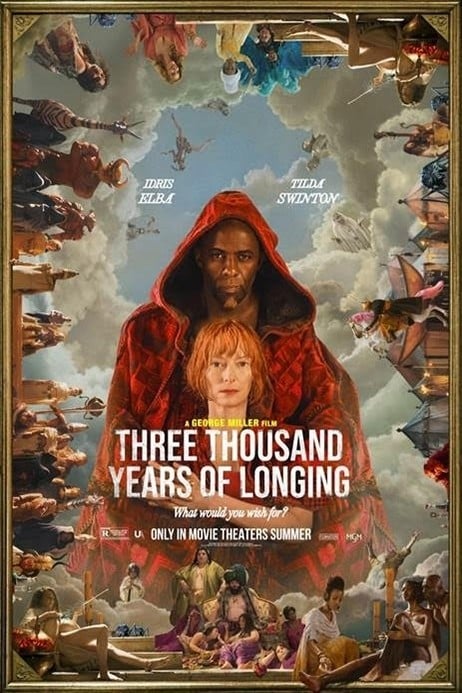 Three Thousand Years of Longing
Synopsis
A mythology scholar visiting Istanbul happens to encounter a Djinn, who offers her three wishes in exchange for his freedom.
Details
SciFi/Fantasy, Drama
1h. 48min.
Opens Wednesday, August 31st

Director
George Miller
Cast
Idris Elba, Tilda Swinton, Alyla Browne, David Collins
Advisory
Rated R for some sexual content, graphic nudity and brief violence.
Showtimes
Filter:
2D
3D
IMAX
IMAX 3D
35mm
70mm
HFR
Virtual