Triangle of Sadness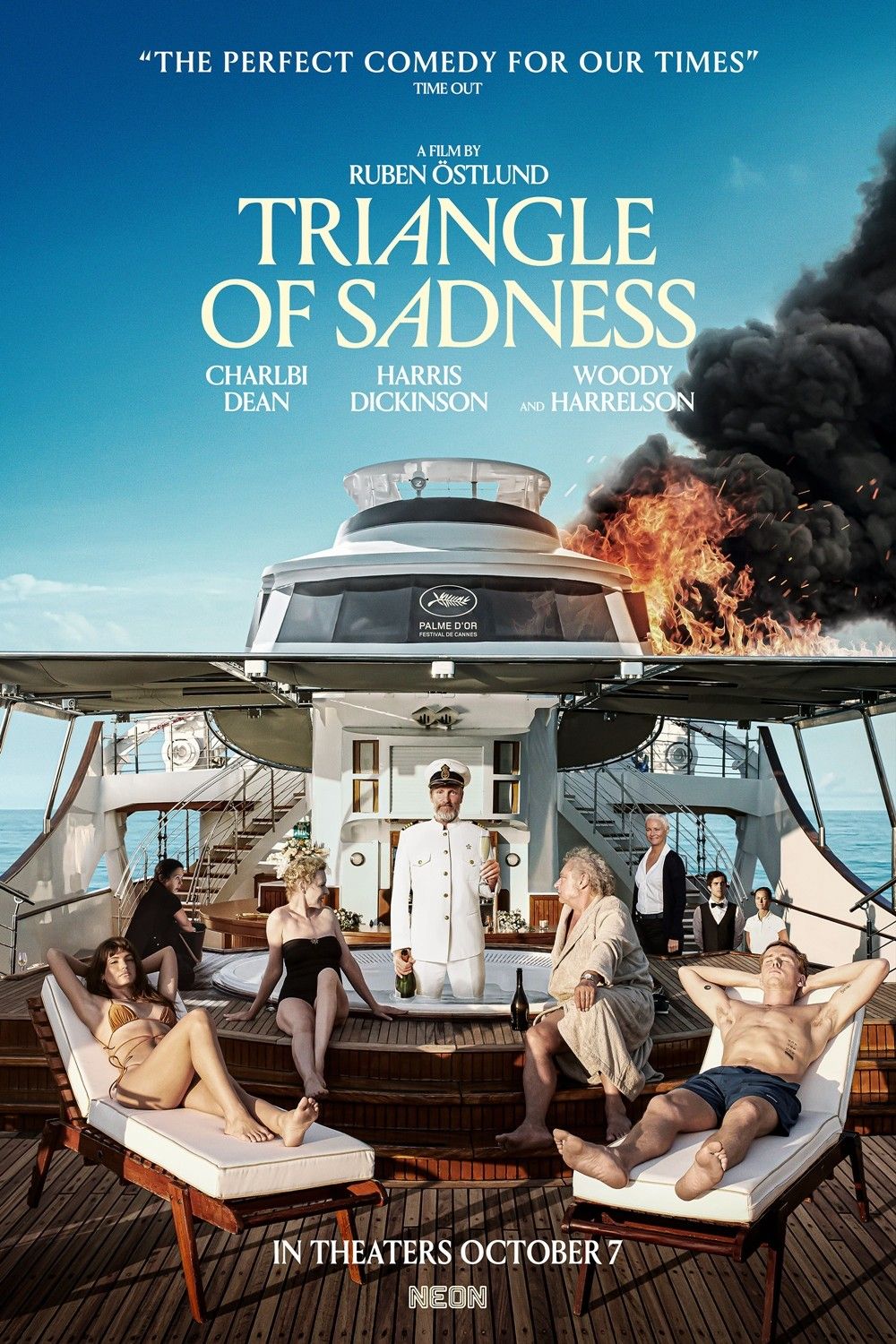 Triangle of Sadness
Synopsis
Celebrity model couple, Carl and Yaya are invited on a luxury cruise for the uber-rich, helmed by an unhinged boat captain. What first appeared instagrammable ends catastrophically, leaving the survivors fighting for survival on a desert island.
Details
Drama, Comedy
2h. 20min.
Opened Friday, November 25th

Director
Ruben Östlund
Cast
Harris Dickinson, Charlbi Dean Kriek, Woody Harrelson, Thobias Thorwid, Vicki Berlin
Advisory
Rated R for language and some sexual content.
Showtimes
Filter:
2D
3D
IMAX
IMAX 3D
35mm
70mm
HFR
Virtual